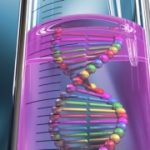 Statistical Researcher Therese Graversen, University of Copenhagen, has developed a unique methodology in the field of forensic science. By using her own coded software based on HUGIN, she helps British and Danish police with the analysis s of DNA evidence in crime cases.
A main issue in DNA analysis is that the statistical models quickly become extremely complex. For instance, DNA samples may consist of DNA from several people. In this case, it is necessary to take into consideration every single way that DNA could have been mixed to give that particular sample – which will result in an overwhelming number of such combinations.
Thereses method is ground-breaking, bacause of the possibility to handle DNA samples mixed from a larger number of people than previously possible.
Description of the DNA-mixture software: https://lnkd.in/eejrfst